Installation that consists of a climbing wall whose holds are shaped like breasts of different sizes. The project talks about physical limits and mental limitations.
Year of creation
Technique
2022 - ongoing
Biobased 3D printing breasts, waste and others.
The project was born from 3 connections:
After the pandemic, I was working on the idea of the wall as a representation of challenges to overcome.

At the 2022 Benidorm Festival I heard Rigoberta Bandini's song with its phrase "I don't know why our tits are so scary…".

I went to an exhibition about video games where there was a room decorated with Candy Crush jewellery on the wall that reminded me of holds.
At that moment I connected the dots and decided to make a climbing wall that had boobs instead of climbing holds, so that the person who wants to climb must hold on to the boobs or she won't be able to climb the wall.
Creative process and materials
To me it is very complex to create a three-dimensional object in a way other than through the computer. Since I have experience in 3D modelling, I started to model several boobs with the Blender program so they could be 3D printed.
When it comes to 3D printing materials, filament is the most accessible option. Above all, I wanted not to use plastics. Today there are already filaments that contain 30-40% non-plastic material such as wood, cork, coffee or mollusk shell. Trying to go further, I discovered a 100% biodegradable filament called AllPHA filament by colorFabb. I did a test with it and the result was very good. I also hope it will degrade over time.
For the climbing wall layouts I am currently deciding on the materials: they will either be biodegradable or made from waste.
Create a full-scale climbing wall with materials from waste or biodegradable where the holds are breasts of different sizes. Visitors could climb the piece attached to a harness to avoid falls.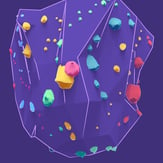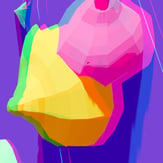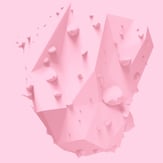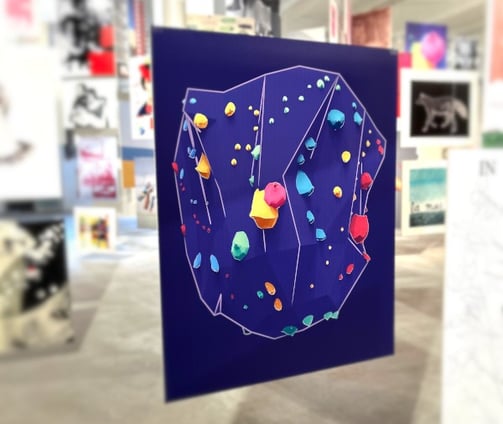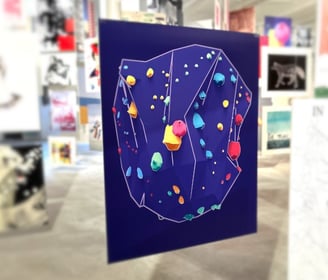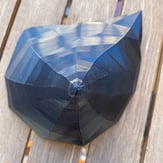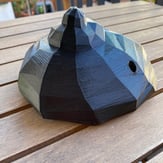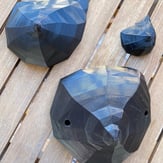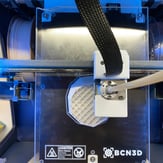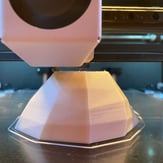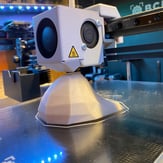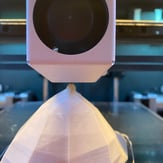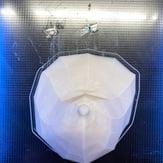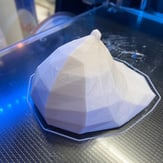 3D print test with AllPHA filament
Render exhibited in Solstici 2023
3D print test with recycled PLA