Small experiment playing with a 3d render of my scanned face and a body scrached directly on the surface where the face is printed.
3d scanned face with scratched elements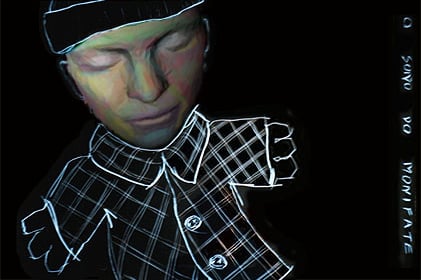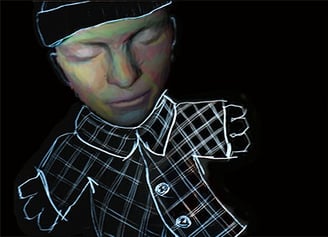 This piece has a lot of value for me as it was my first attempt to mix digital 3d objects with other techniques. Here I first printed a 3d scan of my face and then I draw a coat and hat (like it were a puppet), by scratching the surface with an engraving gouge.
Year of creation
Technique
Dimensions
1999
3d scan on scratched
28 x 42 cm