In this series of renders I explore different venues for my 3d character Home Groso. I tried out different textures and set ups to reveal emotions and states of mind. I was interested in building a narrative behind the images.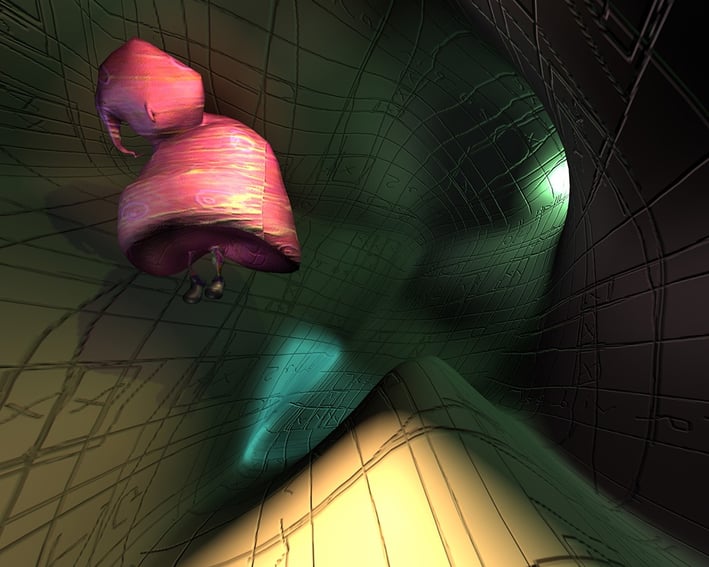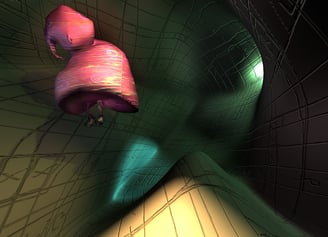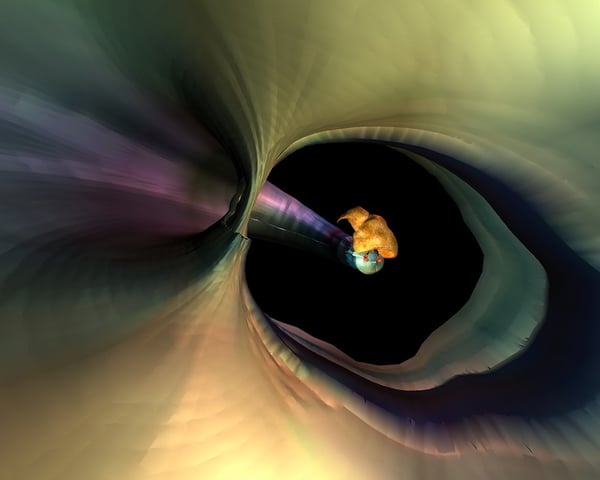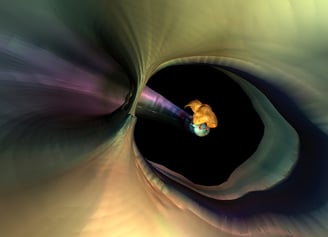 Part of Home Groso series, this amorphous character emerged as a response to the perfectly muscular characters of video games.
Home Groso (Fat man) has no face, no expression. He has no arms, his body is uneven, too big for such short legs. He looks for a place to be alone and escape from perfection.
O Home Groso pendura da buguina
Home Groso is suspended from the very edge of a conch shell.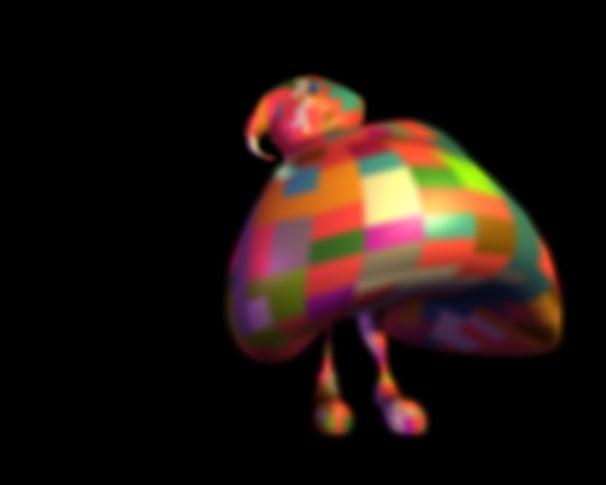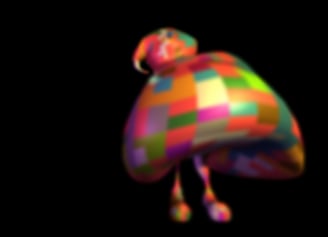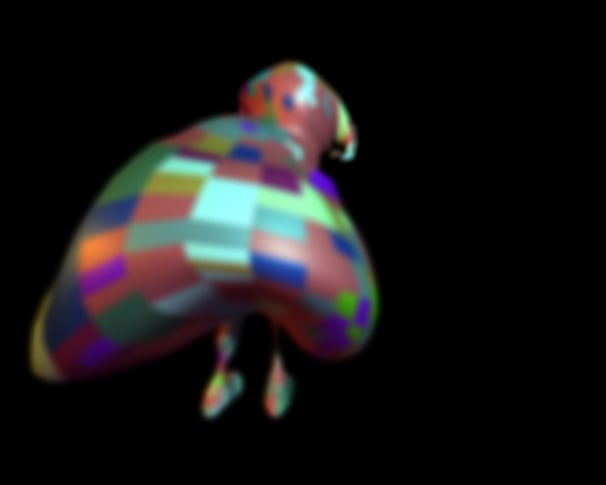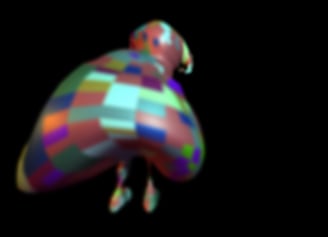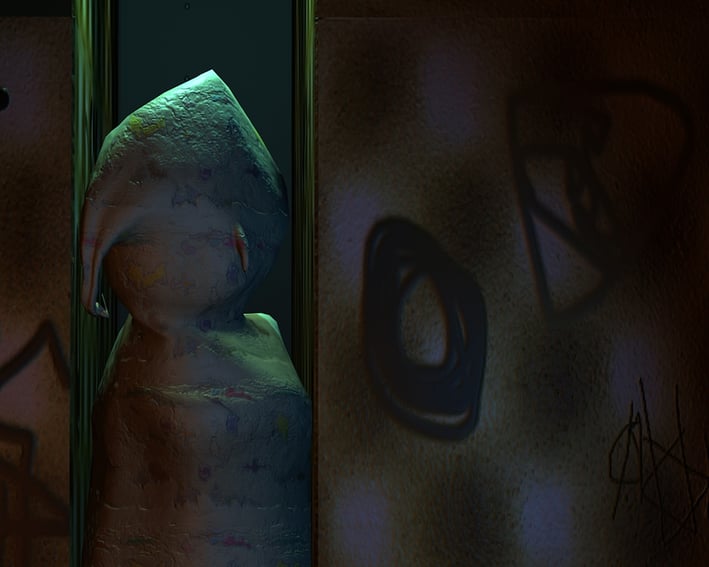 Home Groso hides between two dirty walls on a gloomy street.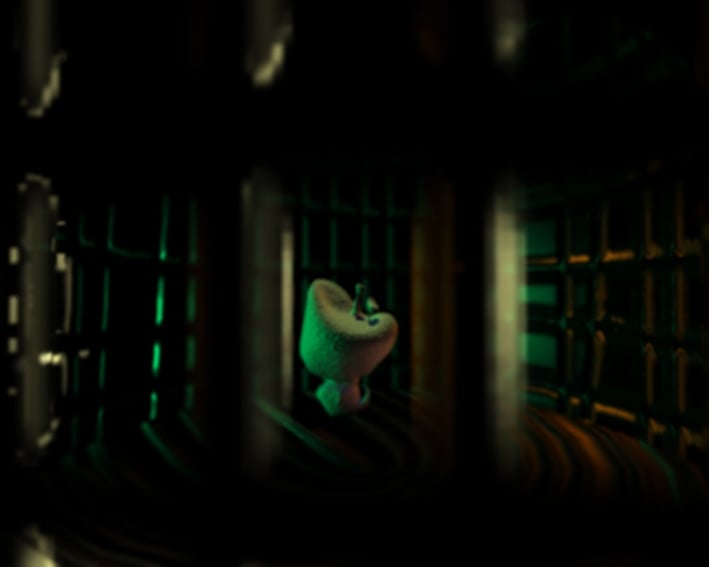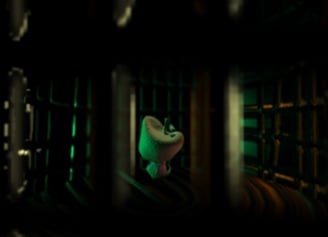 Home Groso hangs upside down locked between the jail cell bars.