Two masked characters drown their sorrows in wine. Taking as a reference the Carnival masks of Os Peliqueiros de Laza (Ourense, Galiza), both enjoy their time together while the Carnival is taking place on the rear window.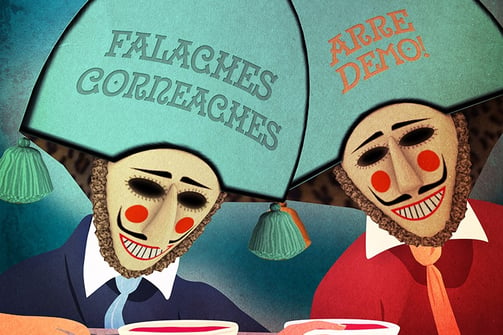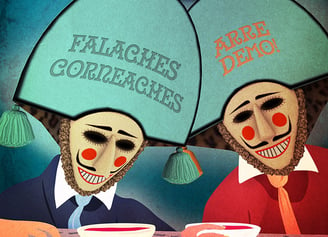 I have been interested in the traditional Galician carnival and its masks for a long time. In the eastern part of the province of Ourense, the best examples persist, such as these Peliqueiros who drink and laugh together.
In addition to the beauty and detail of these masks, Carnival represented the absence of social classes, the freedom of anonymity and celebration for everyone, for a few days a year.
Year of creation
Technique
Dimensions
Collectors
2012
3d rendered images, composed in Ph
4724 x 3149 px
Digital image sold in Open Sea as an NFT.